26 Easy Side Dishes For A BBQ
When it comes to a summer cookout or backyard BBQ, the side dishes are just as important as the main dish. They can make or break the meal, and choosing the right ones can elevate the entire experience. Don't forget the wine!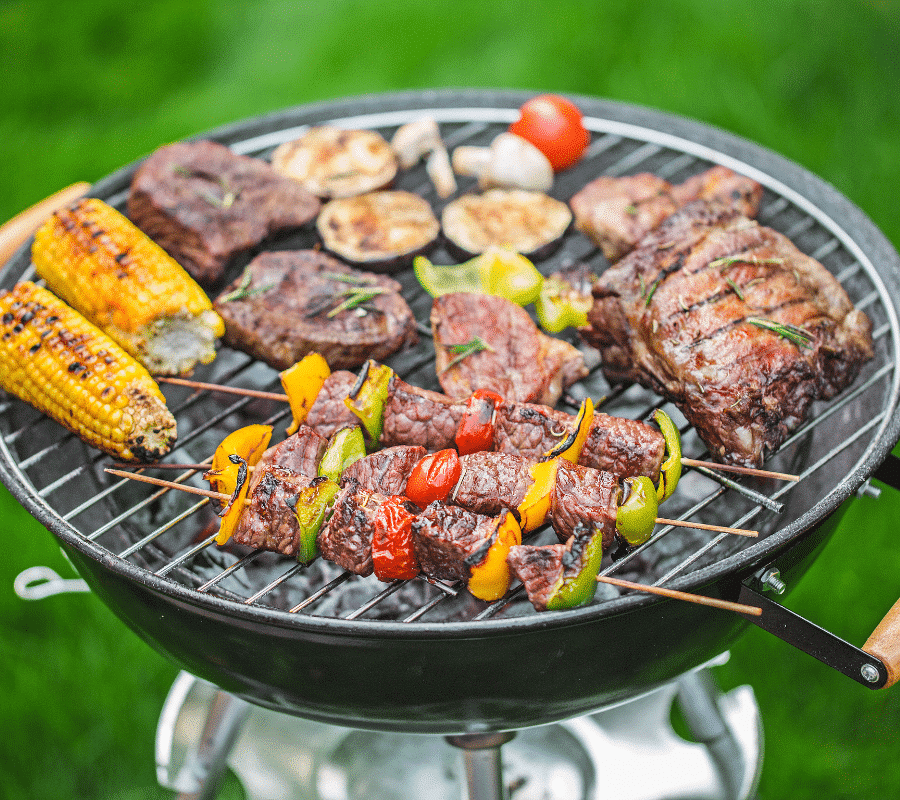 Classic BBQ Side Dish Recipes
Some of the best delicious BBQ side dishes are:
Classic potato salad – use tinned potatoes for a quick side dish
Simple Potato Salad Recipe Using Tinned Potatoes
Creamy and flavourful potato salad that's quick and easy.
Check out this recipe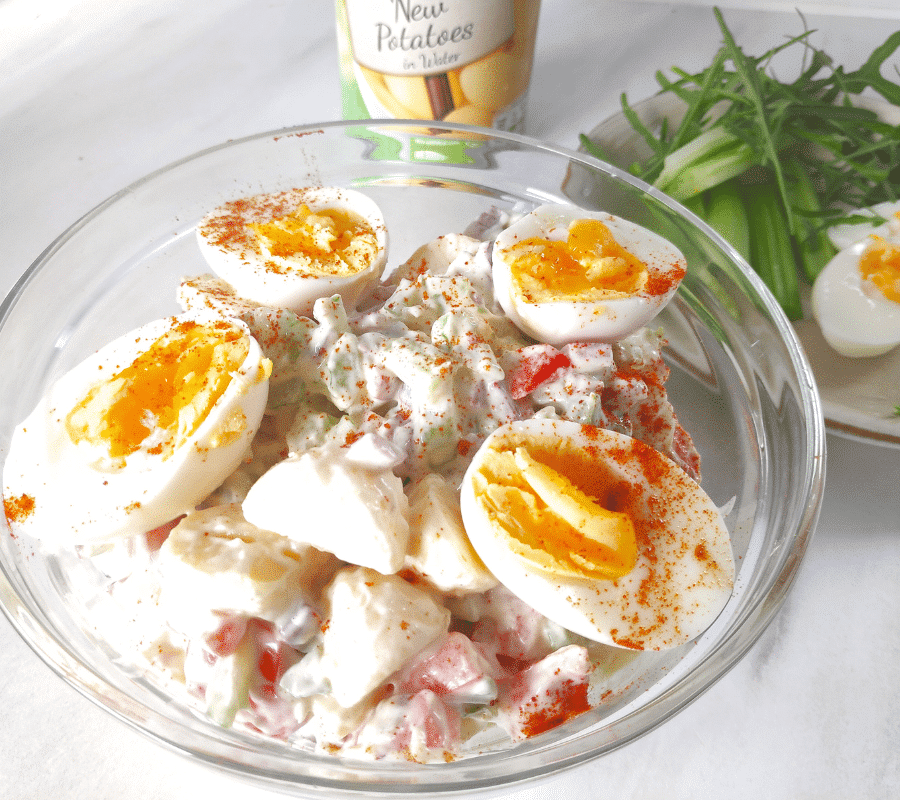 Quinoa salads with a squeeze of lemon juice
Avocado Salad
Black beans
BBQ Sauce
Black-Eyed Peas
Pea salad
Broccoli salad
Halloumi Fries
Loaded French Fries
Tomato and cucumber salad
Creamy Avocado
Baked beans
Mushrooms
Tortilla Chips
Pasta Salad
Pasta salad is a perfect side dish for any BBQ or summer picnic. It can be eaten hot or cold. It's easy to make, can be prepared in advance, and is always a crowd favourite.
It's also versatile, as you can add different ingredients to suit your taste. A creamy dressing can make it even better, and it pairs well with BBQ chicken or any other grilled meat.
Vegetable Sides Dishes For A BBQ
Sweet Potatoes
Cherry Tomatoes
Chutneys For Barbeque Sides
Butters, Dips & Pâtés
Sour Cream
Fresh Herbs
Red Onion
Creamy Avocado
Creamy avocado is another great option for a BBQ side dish. It's healthy, refreshing, and easy to make. You can use it as a dip for veggies or chips, or as a topping for burgers or grilled chicken. It's also a great way to add some healthy fats to your meal.
Beans
Beans are a favourite for many when it comes to BBQ sides. Black beans, in particular, are a great option. They're high in protein and fibre, and can be served warm or cold. You can also add some spices to give them a little kick.
Simple Summer Salads
Another personal favourite is a simple coleslaw salad, fresh fruit salad or corn salad. It's a refreshing and light option that pairs well with grilled meats. You can add some creamy dips or dressings to make it even better.
There are plenty of delicious side dishes to choose from when it comes to a summer BBQ. Whether you prefer creamy dips, fresh salads, or classic sides like potato salad and coleslaw, there's something for everyone.
Don't forget to add some baked beans or black beans for some extra protein and fibre. With these easy side dishes, you can make your BBQ a crowd favourite.