21 High Calorie Breakfast Ideas: Fuel Your Mornings with Energy
Gaining weight in a healthy way can be challenging, but incorporating high calorie breakfast ideas into your meal plan can make it simpler. By opting for nutritious, calorie-dense recipes that are easy to prepare and delicious, you can enjoy a breakfast that sets you up for the day while promoting your weight gain goal. This article provides a curated list of 21 high-calorie breakfast ideas that are not only flavoursome but also packed with essential vitamins and nutrients.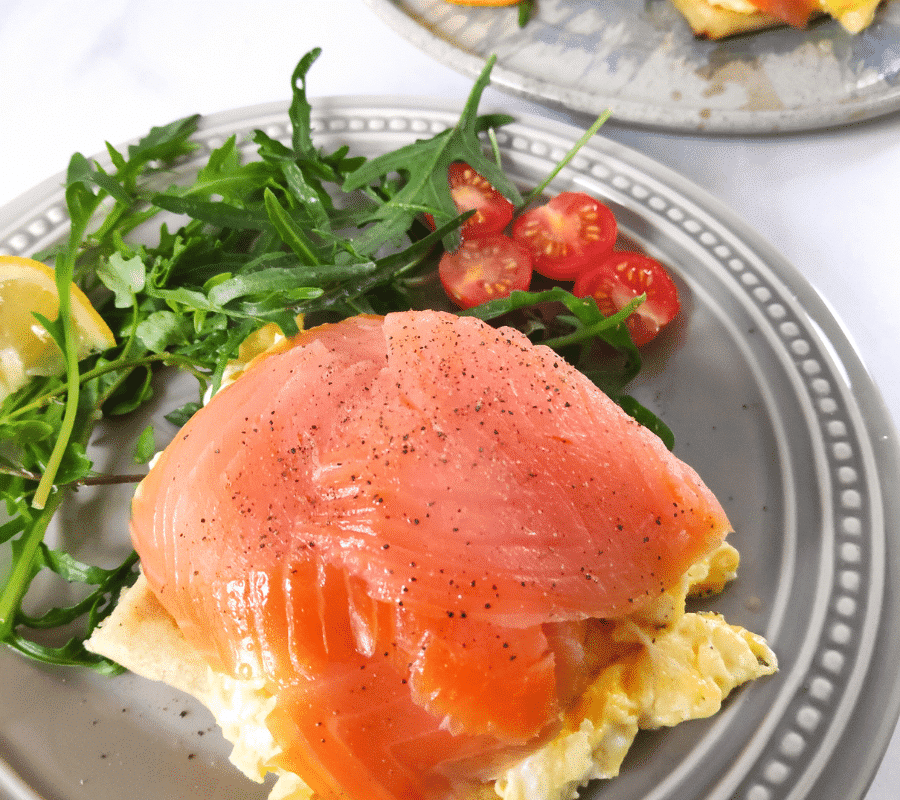 Whether you're in a hurry or have time to prepare an elaborate meal, these healthy high calorie breakfast options cater to various preferences and dietary needs.
From sweet, fruity oatmeal bowls and smoothies to savoury delights featuring proteins and healthy fats, this list covers a diverse range of breakfast ideas. Enrich your daily energy intake and support a healthy lifestyle with these scrumptious high-calorie breakfast recipes.
Top Tips
A variety of high-calorie breakfast ideas can support healthy weight gain and provide essential vitamins and nutrients.
These recipes include easy-to-make options that are both tasty and suitable for meal prep.
Healthy fats, proteins, and antioxidant-rich ingredients are the focus of these high-calorie breakfast recipes.
1. Sausage and Cheese Omelette
In just 15 minutes, this high-calorie omelette boasts over 400 calories. Enhance the flavour by adding bacon, chorizo, or beef.
Fluffy Sausage and Cheese Omelet – Nature's Yoke – Free-Range Eggs
This Fluffy Sausage and Cheese Omelet was a Saturday morning specialty at our house when I was growing up. The secret to the fluff is folding egg whites into the yolk mixture.
Check out this recipe
2. Banana Cream Overnight Oats
Opt for banana cream overnight oats for a delicious, high-protein breakfast packed with fibre, supporting weight gain and providing a nutritious start to your day.
3. Grilled Potato Spinach Quesadilla
A scrumptious breakfast option using spinach, potatoes, cheese and grilled to perfection, offering a carb-rich, flavoursome experience.
4. Cheesy Breakfast Grits
Indulge in a 500-calorie homemade breakfast featuring scrumptious, nutrient-rich cheesy grits enhanced with the irresistible taste of bacon.
5. Mango and Blueberry Smoothie
A delectable blend of mangoes and blueberries creates this scrumptious high-calorie breakfast choice to aid in weight gain. For an extra nutritional punch, mix in some protein powder.
6. Smoked Tofu Egg Muffins
In these protein-packed breakfast muffins, smoked tofu and eggs come together for a quick, scrumptious and grab-and-go meal.
7. Weight Gain Smoothie
Avocado, soya milk, soya yoghurt, and oats mingle to create a delightful high-calorie shake suitable for breakfast. This tasty treat aids in muscle development and weight gain.
8. Date and Walnut Loaf
Indulge in a scrumptious date and walnut loaf to healthily increase weight. Pair it with your preferred nut butter for a remarkable taste experience.
9. Peanut Butter and Jelly Oatmeal
Transform your morning porridge with a delightful blend of creamy peanut butter, jelly, and a dash of vanilla and honey for a scrumptious high-calorie breakfast dish.
10. Banana and Oat Pancakes
Indulge in these delightful banana and oat pancakes drizzled with syrup and blueberries.
11. Scrumptious Baked Eggs in Avocado
Relish a nourishing start to your day with baked eggs nestled in avocado halves, offering a delectable, high-calorie breakfast that's abundant in essential vitamins. These scrumptious treats are simple to prepare and delightfully wholesome.
12. Pistachio Overnight Oats
This energising breakfast combines flaked coconut, coconut milk, pistachios, and rolled oats for a dish rich in fibre and carbs. Top with a dash of maple syrup for added flavour.
13. Peanut Butter French Toast
Enjoy a high-calorie, delectable breakfast with peanut butter-filled French toast, packed with healthy fats and proteins for a flavourful start to your day.
14. Maple Cinnamon Granola
A scrumptious blend of oats, seeds, cinnamon, and dried fruits, this maple cinnamon granola pairs perfectly with Greek yogurt, bananas, and raspberries for a hearty breakfast.
15. Tofu Scramble
A high-protein vegan breakfast choice, tofu scramble delivers both taste and nutrition. Incorporate mushrooms for added flavour and texture in this simple yet delectable dish.
16. Peanut Butter Smoothie
A high-calorie peanut butter smoothie serves as a nutritious breakfast choice for those aiming to gain or maintain a healthy weight. Added bonus: it doubles as a protein shake!
17. Whipped Cottage Cheese with Almond Butter and Banana
This delectable, velvety whipped cottage cheese bowl features a generous portion of almond butter, banana slices, and nourishing toppings.
18. Breakfast Quesadilla High Calorie Breakfast
A satisfying and simple way to begin a day is with a breakfast quesadilla, so tasty! ensuring you start your morning on a high note.
19. High-Calorie Vegan Breakfast Chia Pudding Parfait
Relish a nutritious vegan breakfast comprising soy yoghurt, coconut milk, and chia seeds. Enhance flavours by topping with your preferred fruit.
20. Avocado Breakfast Burrito
An ideal choice for a nutritious morning, the Avocado Breakfast Burrito seamlessly blends flavours of avocado, black beans, corn, onion, and bell pepper. Encased within a wholemeal wrap, these burritos pack healthy fats and can be easily prepped ahead and frozen for convenience.
21. Scrambled Eggs and Smoked Salmon
Scrambled eggs topped with smoked salmon is my favourite breakfast of all time. Serve it on top of a potato cake, wholemeal toast or a toasted muffin.
21 High-Calorie Breakfast Ideas
Engage your taste buds while gaining weight with these delicious high-calorie breakfast ideas. These easily prepared recipes will surely satisfy both your nutritional needs and cravings.
Sausage and Cheese Omelette
Banana Cream Overnight Oats
Grilled Potato Spinach Quesadilla
Cheesy Breakfast Grits
Mango and Blueberry Smoothie
Smoked Tofu Egg Muffins
Weight-Gain Smoothie
Date and Walnut Loaf
Peanut Butter and Jelly Oatmeal
Cottage Cheese Pancakes with Raspberry Jam
Baked Eggs in Avocado
Pistachio Coconut Oatmeal
Peanut Butter French Toast
Maple Cinnamon Granola
Tofu Scramble
Peanut Butter Smoothie
Whipped Cottage Cheese with Almond Butter and Banana
Breakfast Quesadilla
High-Calorie Vegan Breakfast Chia Pudding Parfait
Avocado Breakfast Burrito
Scrambled Eggs and Smoked Salmon
To enjoy these nutrient-packed breakfasts rich in minerals like iron, calcium, and magnesium as well as antioxidants and essential nutrients such as apple, pear, folate and gluten-free options, simply select a recipe, gather the necessary ingredients, create your meal, and indulge in the delicious flavours.