17 Tasty Dipping Sauces for Pizza
The best selection of dipping sauces for pizza! Dipping sauces not only offer a new dimension to the pizza-eating experience, but they can also transform a pizza night into a culinary adventure. Check them out below!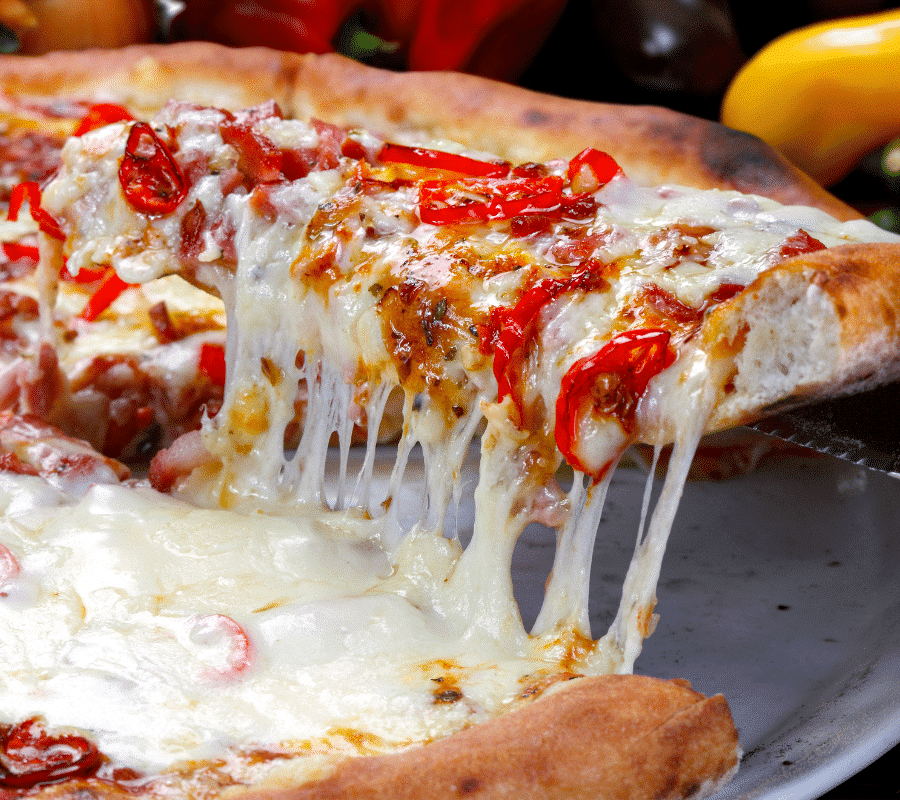 Whether you make your own pizza or a Dominoes fan , it's time to step up your pizza game and leave no slice undipped.
How To Make The Best Easy Pizza Dough (Mary Berry)
Papa Johns copycat style pizza base. Once you've made it you'll make it again!
Check out this recipe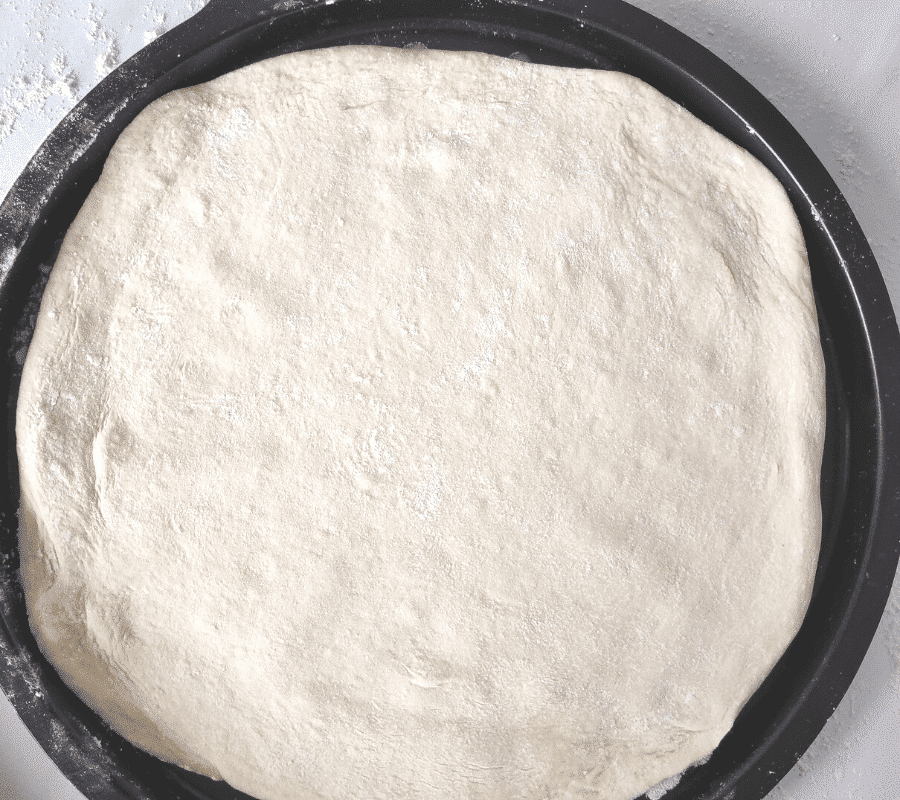 Top Highlights
Dipping sauces can elevate the pizza-eating experience and add new dimensions of flavour.
From traditional marinara to unique chili infused honey, there's a sauce to suit every preference.
Experimenting with various dipping sauces can turn an ordinary pizza night into a culinary adventure.
17 Savoury Pizza Sauces
Pizza Dipping Sauce: A classic tomato-based sauce, perfect for enhancing your pizza experience.
Sweet BBQ Sauce: Add a tangy twist with this smoky and sweet sauce.
Garlic and Chilli Infused Honey: A unique blend of sweet and spicy that complements crusts and toppings.
Cowboy Butter Dipping Sauce: A zesty creation with garlic, herbs, and a touch of heat.
Pizza Aioli Sauce: A creamy mayonnaise and garlic-based dip for an indulgent treat.
Avocado Ranch Dip: A refreshing blend of cool ranch and creamy avocado to balance out spicy flavours.
Garlic Dipping Sauce: A simple yet flavourful sauce that highlights the beauty of garlic.
Parmesan Ranch Sauce: A fusion of two classic dips, adding an extra dimension to your pizza meal.
Hot Honey Sauce: A sweet and spicy drizzle to accentuate both savoury and sweet toppings.
Copycat Papa John's Garlic Butter: A smooth and creamy garlic-flavoured sauce that will transport your taste buds to a favourite pizza chain.
Marinara Sauce: A robust, tomato-based sauce that pairs well with any pizza.
Garlic Bread Dipping Oil: A perfect dipping sauce that marries classic pizza flavours with garlic oil goodness.
Pesto Sauce: A rich and herbaceous option for those who love a taste of Italy.
Honey Mustard: A sweet and tangy sauce that pairs well with spicy toppings and mozzarella sticks.
Sriracha Sauce: A fiery dip for those who crave a kick of heat.
Arrabbiata Sauce: A traditional Italian spicy tomato sauce that can add zest to each pizza slice.
Sriracha Mayo Fusion: Combining the rich tanginess of mayonnaise with the bold flavours of the popular Thai chilli sauce
1. Pizza Dipping Sauce
A flavoursome spicy ranch sauce pairs perfectly with pizza. Prepare it effortlessly while waiting for the pizza to cool, and savour it with each bite.
2. Sweet BBQ Sauce
Indulge in the delectable sweetness of BBQ sauce with your favourite pizza and toppings. Originally crafted for BBQ chicken pizza, this scrumptious condiment is ideal for elevating your pizza night experience.
3. Garlic and Chili Infused Honey
Achieve a delightful balance of sweet and spicy sensations with this chili-infused honey dipping sauce. Particularly enjoyable with an ultra-cheesy pizza, this flavour combination complements it perfectly.
4. Cowboy Butter Dipping Sauce
This versatile dipping sauce boasts a rich, garlicky flavour, enhanced with herbs, making it an ideal companion for pizza crusts, steaks, chicken tenders, and sliced bread.
5. Pizza Aioli Sauce
A delectable pizza aioli sauce, produced by blending mayonnaise with creamy garlic, offers a swift yet delightful complement to various pizza tastes.
6. Avocado Ranch Dip for Pizza
Many individuals relish this avocado ranch dip alongside their cheese pizza, while some prefer using it purely as a sauce for dipping their pizza crust.
7. Garlic Dipping Sauce
Indulge in a delightful, creamy garlic dip that perfectly complements pizza crust. This simple, effortless recipe enhances your pizza experience.
8. Parmesan Ranch Dipping Sauce
Enhance your pizza experience by blending parmesan into your ranch dipping sauce. It's equally delicious with chicken tenders, vegetables, and fries.
9. Hot Honey Sauce
This flavoursome blend of hot sauce, vinegar, and honey delivers a tantalising dip, perfect for pizza.
10. Homemade Papa John's Garlic Butter
Indulge in a homemade version of the renowned garlic butter sauce often enjoyed with tomato sauce and pepperoni pizza from the famous pizzeria.
11. Marinara Sauce
Marinara sauce, a long-time favourite for dipping pizza, pairs well with almost any topping. This homemade version is perfect for enhancing your pizza experience.
12. Garlic Bread Dipping Oil
Enhance your pizza crust experience by trying out a garlic bread dipping sauce, perfect for adding flavour to an already enjoyable component of the meal.
13. Pesto Sauce
Pesto sauce serves as a delightful choice for dipping, particularly among basil enthusiasts.
14. Coca Cola BBQ Sauce
A delectable Coca Cola BBQ sauce provides a sweet twist to traditional dipping sauces, pairing well with various dishes. Crafted with ketchup, this sauce offers a confident, flavoursome dip.
15. Tomato Pizza Sauce
A homemade tomato pizza sauce serves as a base for your pizza or a delightful dip for your pizza slices.
16. Homemade Louisiana Hot Sauce
Spice up your pizza with a flavoursome, homemade Louisiana hot sauce perfect for dipping.
17. A Delightful Sriracha Mayo Fusion
Venturing into a zesty, spicy alternative for pizza dipping sauce enthusiasts, a Sriracha mayo fusion offers the perfect balance of creaminess and heat, effortlessly enhancing the pizza eating experience.
Combining the rich tanginess of mayonnaise with the bold flavours of the popular Thai chilli sauce, Sriracha, this dipping sauce invites pizza lovers to appreciate an unconventional, yet delectable, combination.
To concoct this delightful dip for pizza, simply mix equal parts mayonnaise and Sriracha, adjusting the ratio to suit personal taste preferences.
As a bonus, the fusion of these two universally popular ingredients ensures that this sauce will be a fitting accompaniment for various pizza styles, from the classic Margherita to more inventive gourmet creations.